….To the praise of the glory of his grace, wherein he hath made us accepted in the beloved. In whom we have redemption through his blood, the forgiveness of sins, according to the riches of his grace; (Eph 1:6-7) ……That in the ages to come he might show the exceeding riches of his grace in his kindness toward us through Christ Jesus. For by grace are ye saved through faith; and that not of yourselves: it is the gift of God: (Eph 2:7-8 )
Grace – What an amazingly sweet and a wonderfully rich word that blesses man's vocabulary. It woos its way and weaves its wonder into a myriad of scenarios with a multitude of people. This unique and unusual expression of the soul, wears many hats and warms meek hearts –
from the kind and loving environment of the family home, to the cold and legalist courts of the land…..
from the spiritual service of the church of God to the temporal self serve of the retail industry.
It is a:
Sound of a pleasant name that's given to girls at birth in anticipation of their beauty and behaviour.
Sign placed on street corners and shopping complexes. It is also featured on front doors, window cells and rooftops of homes, churches and even family enterprises.
Sacrilege title that given inappropriately to religious and civic leaders.
Song – a personal testimony of John Newton, once a blind lost blasphemer, but now a beloved saved believer.
It is also:
Said as a prayer of thanksgiving expressed to God at mealtime in recognition for His presence and provision.
Seen printed on letterheads, work uniforms and tee shirts of effective organizations.
Spoken of as a period of time, extended in the fine print on the final page of a contract, in consideration for possible misunderstanding.
Sought from God – the Sovereign, Healer and Infinite Creator, by Man – the sinful, hopeless and finite creature.
According to the Holy Scriptures, Grace pairs with, promotes and produces a host of great attitudes and attributes such as truth, love, mercy, but the one reference that seems to be more predominant in apostle Paul's writing is the association with PEACE.
Under the inspiration of the Holy Spirit he always began his New Testament letters to local congregations and leaders in churches with a very similar and almost the same way. This unusual introduction of grace and peace became his usual greeting.
See – Rom. I: 7; I Cor.1: 3; II Cor.1: 2; Gal.1: 3; Eph.1: 2; Phil.1: 2; Col.1:2; I Thess.1:1; II Thess.1:2; ITim1:2; II Tim1:2 ; Tit.1:4; & Philemon 3.
What's even more encouraging is that the greeting was given regardless of their spiritual condition, thus reflecting its gracious nature.
The underlining emphasis is unmistakably clear. The top priority and highest need for every local church of Jew and Gentile believers is to express grace and experience peace.
In farming terms, the root is grace and the fruit is peace; in building terms, the foundation is grace and the formation is peace.
On a personal basis, as grace is received from God then peace will result in the heart .On a corporate basis, as we relate with grace to one another then we can really live peaceably with each other.
Herbert Lockyer puts it this way: "The association of grace with peace is interesting to note. Peace is united with grace, like a mother and daughter or twin sisters. These two virtues are the source of all blessings from God, revealed and operative in Christ. Grace is the foundation of peace. Grace is the source; and peace, the consummation. There can be no peace without grace, revealing as it does the divine character". (41 Major Bible Themes by H. Lockyer page 328)
According to G. Campbell Morgan: "Grace is the river flowing from the heart of God, peace is the resulting consciousness of the filling of the heart of the trusting of the soul".
Grace may be hard to define and even harder to describe because it is the undeserved blessing,….. unmerited favour,…… unrestrained love,…… unlimited mercy,….. unfathomable truth,…… and understood only by faith that takes God at his word.
Some one has wisely summarized it by the acrostic: God's Riches At Christ's Expenses. Let's now seek the God of all grace as we search his word of grace for specific details and sound doctrine regarding the glory and riches of his grace.
For the purpose of our study, I'm borrowing a term from computer terminology and Internet language of www to build an outline of:
Work of Grace, Which Grace, and Witness of Grace.
I.WORK OF GRACE
(Philippians 2:13) "For it is God which worketh in you both to will and to do of his good pleasure." (This is not to be confused with works -see Romans 11:6)
During the Spanish-American War, Theodore Roosevelt came to Clara Barton of the Red Cross to buy some supplies for his sick and wounded men. His request was refused. Roosevelt was troubled and asked, "How can I get these things? I must have proper food for my sick men." "Just ask for them, Colonel", said Barton" Oh", said Roosevelt, "then I do ask for them." He got them at once through grace, not through purchase. (Illustration for Biblical Preaching by Michael P. Green p. 176)
Grace, like the supply of food in the above illustration, cannot be bought, it can only be sought. According to the word of God the work of grace is:
– FROM GOD
(1 Peter 5:10a) "….the God of all grace, ….unto his eternal glory by Christ Jesus… "
It is not manufactured nor man made – Grace cannot be found with the natural man.
It is not mystical or magical – Grace is provided by the Father and personified by the Son.
It is to be multiplied – Grace is not copied, or duplicated, but multiplied through the knowledge of God, not self, the world or man – made philosophy. (2 Peter 2: 2)
(Romans 15:15) "Nevertheless, brethren, I have written the more boldly unto you in some sort, as putting you in mind, because of the grace that is given to me of God,
(1 Corinthians 1:4) "I thank my God always on your behalf, for the grace of God which is given you by Jesus Christ;"
(1 Corinthians 3:10a) "According to the grace of God which is given unto me,…
(1 Corinthians 15:10) "But by the grace of God I am what I am: and his grace which was bestowed upon me was not in vain; but I laboured more abundantly than they all: yet not I, but the grace of God which was with me."
(Ephesians 2:7-8) That in the ages to come he might show the exceeding riches of his grace in his kindness toward us through Christ Jesus. For by grace are ye saved through faith; and that not of yourselves: it is the gift of God:-
– FOR ALL
(Romans 5:18) "Therefore as by the offence of one judgment came upon all men to condemnation; even so by the righteousness of one the free gift came upon all men unto justification of life."
(Hebrews 2:9) "But we see Jesus, who was made a little lower than the angels for the suffering of death, crowned with glory and honour; that he by the grace of God should taste death for every man."
(Titus 2:11) "For the grace of God that bringeth salvation hath appeared to all men,"
(2 Corinthians 13:14) "The grace of the Lord Jesus Christ, and the love of God, and the communion of the Holy Ghost, be with you all. Amen
– FREE
(Romans 3:24) "Being justified freely by his grace through the redemption that is in Christ Jesus:"
(Romans 5:15) "But not as the offence, so also is the free gift. For if through the offence of one many be dead, much more the grace of God, and the gift by grace, which is by one man, Jesus Christ, hath abounded unto many."
– FOREVER
(Romans 5:21) "That as sin hath reigned unto death, even so might grace reign through righteousness unto eternal life by Jesus Christ our Lord." (Romans 6:23) "For the wages of sin is death; but the gift of God is eternal life through Jesus Christ our Lord."
II.WHICH GRACE
(1 Peter 5:12) "By Silvanus, a faithful brother unto you, as I suppose, I have written briefly, exhorting, and testifying that this is the true grace of God wherein ye stand."
(Colossians 1:6b ) ……. since the day ye heard of it, and knew the grace of God in truth:
(John 1:14,17) "And the Word was made flesh, and dwelt among us, (and we beheld his glory, the glory as of the only begotten of the Father,) full of grace and truth. "For the law was given by Moses, but grace and truth came by Jesus Christ."
(Jude 4) For there are certain men crept in unawares, who were before of old ordained to this condemnation, ungodly men, turning the grace of our God into lasciviousness, and denying the only Lord God, and our Lord Jesus Christ.
Since there is true grace, there will inevitably be a close encounter of the false kind. This counterfeit version is designed by Satan in hell, manufactured by the world here on earth and distributed exclusively by the flesh.
Take the case of becoming a Christian for an instance, It is either selling the promise of heaven at a heavily discounted, dirt cheap and throw away price, or securing proudly a place in heaven reserved only for the chosen few and the select elite.
When it comes to the Christian life, even though much of what's been taught, in this age of grace, either in writing or by word of mouth, has been greatly edifying and equipping, yet once again it is an either or scenario.
On one hand, there are those who would use grace more to TEMPT than to TRUST God. The term grace in their head has replaced the truth of grace in their heart.
The greatness of this wonderful and amazing gift from God is reduced and squeezed into a mere expression – a puff of wind, a print on paper. It has become their license for cheap thrills and sinful behaviour.
They have settled down to and satisfied with a self-serving lifestyle that they conveniently call grace. Anyone who cares enough and dares to question their choices is immediately considered unloving and labeled as a legalist.
On the other hand, there are those types who are issues driven. They would often clash and control (if they're permitted) the lives of others.
These self appointed policemen (and women) for God have confused the experience of their personal convictions, cultural settings and traditional values with the exposition of sound doctrine, Biblical truth and Christian liberty. It seems that their special calling is to make it almost impossible for others to enjoy their Christian life.
The following table is certainly not exhaustive by any means. It is simply designed to help unveil the myth and understand the mystery of the life of grace in relation first to sin & salvation, then when a Christian sins as well as to the Bible.
Let's then take a moment and compare the characteristics of the true with false grace.
TRUE GRACE vs FALSE GRACE
RE: SIN
Sin is exposed – Sin is excused
Sincere repentance – Selfish remorse
Have mercy on me a sinner – I am not like ——
Sinner is justified – Sin is justified
Burning heart (Lk.24:32) – Big head (1 Cor.8:1)
Heart Fears God (1 Pet.1:17; 2:17) – Mind fears threats of man (Prov.29:25)
Focuses on Truth & Relationship – Finds Tradition & Religion sufficient
CHRIST in you – CRISIS around you
Leads to Fellowship – Leaves you Forsaken
RE: WHEN A CHRISTIAN SINS
STEPS OF THE PROCESS SHAME OF THE PROBLEM
Conviction – Cover up
Confession – Concession
Consecration – Consequences
Comforted – Confronted
Confident Prov.3:26 – Confused
Humbled – Humiliated
Accepts forgiveness – Abuse forgiveness
Healed – Hurt
Confess own faults- Find others' faults
RE: BIBLE
Bible reading regular – Bible reading random
Study Bible – Substitute Bible
Living/Doing his word (Jam.1:22-25) – Hearing/listening only
Influence of the word – Infection of the world
Looks to give hope to others – Looks to get help for self
III. WITNESS OF GRACE
(2 Corinthians 8:1) "Moreover, brethren, we do you to wit (or witness) of the grace of God bestowed on the churches of Macedonia;"
An old Indian, after living many years in sin, was led to Christ by a missionary. Friends asked him to explain the change in his life. Reaching down, he picked up a little worm and placed it on a pile of leaves. Then, touching a match to the leaves, he watched them smoulder and burst into flames. As the flames worked their way up to the centre where the worm lay, the old chief suddenly plunged his hand into the centre of the burning pile and snatched out the worm. Holding the worm gently in his hand, he gave his testimony to the grace of God: "Me … that worm!" (Illustration for Biblical Preaching by Michael P. Green page 176)
Like the old Indian in the above story, the witness of God's grace will undoubtedly be evident in the lives of each one of us who have trusted Jesus Christ to be our Lord and Saviour. Here is at least 7 godly ways:
1. GRATITUDE – (1 Timothy 1:12-14) "And I thank Christ Jesus our Lord, who hath enabled me, for that he counted me faithful, putting me into the ministry; Who was before a blasphemer, and a persecutor, and injurious: but I obtained mercy, because I did it ignorantly in unbelief. And the grace of our Lord was exceeding abundant with faith and love which is in Christ Jesus."
2. GLADNESS – (Acts 11:23) "Who, when he came, and had seen the grace of God, was glad, and exhorted them all, that with purpose of heart they would cleave unto the Lord."
3. GIVING ATTITUDE – (2 Corinthians 8:3) "For to their power, I bear record, yea, and beyond their power they were willing of themselves;"
4. GENEROUS SPIRIT – (2 Corinthians 8:7-8) "Therefore, as ye abound in every thing, in faith, and utterance, and knowledge, and in all diligence, and in your love to us, see that ye abound in this grace also." "I speak not by commandment, but by occasion of the forwardness of others, and to prove the sincerity of your love."
5. GODLY SINCERITY – (2 Corinthians 1:12a) "For our rejoicing is this, the testimony of our conscience, that in simplicity and godly sincerity, not with fleshly wisdom, but by the grace of God,….."
6. GREAT POWER – (Acts 4:33) "And with great power gave the apostles witness of the resurrection of the Lord Jesus: and great grace was upon them all."
7. GRACIOUS WORDS – (Luke 4:22a) "And all bare him witness, and wondered at the gracious words which proceeded out of his mouth.
(Ephesians 4:29) Let no corrupt communication proceed out of your mouth, but that which is good to the use of edifying, that it may minister grace unto the hearers.
(Colossians 4:6) Let your speech be alway with grace, seasoned with salt, that ye may know how ye ought to answer every man.
IN CLOSING
It's no mere coincidence, that Paul – the apostle of grace, not only commenced his epistles with grace as we have seen earlier, but he also concluded them with grace. (See – Rom. 16:24; I Cor.16: 23; II Cor. 13: 14; Gal. 6: 18; Eph. 6: 24; Phil. 4: 23; Col. 4: 8; I Thess. 5:28; II Thess.3: 18; I Tim. 6:21; II Tim. 4:22; Tit.3: 15; & Philemon 25.)
It's also by God's design that the last verse of the last chapter of the very last book in the Bible -The Revelation of Jesus Christ-concludes with: "The grace of our Lord
Jesus Christ be with you all. Amen." (Revelation 22: 21).
The invitation is still open to all to receive His free and forever grace. Do not delay; call on God's mercy today because the book one day will close and tomorrow may be too late.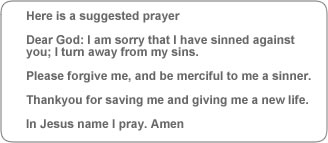 Then seek and LET
"Let the word of Christ dwell in you richly in all wisdom; teaching and admonishing one another in psalms and hymns and spiritual songs, singing with grace in your hearts to the Lord." (Colossians 3:16)
"Let your speech be alway with grace, seasoned with salt, that ye may know how ye ought to answer every man." (Colossians 4:6)
"Let no corrupt communication proceed out of your mouth, but that which is good to the use of edifying, that it may minister grace unto the hearers." (Ephesians 4:29)
And serve and LIVE
"……According to the riches of his grace;" (Ephesians 1:7b)
,"…..Be strong in the grace that is in Christ Jesus." (2 Timothy 2:1)
"…..Come boldly unto the throne of grace, that we may obtain mercy, and find grace to help in time of need." (Hebrews 4:16).
Come Now Today, From Near And Far, Come To The Saviour, Just As You Are
He Died For You, On Calvary. His Precious Blood Will Set You Free,
And Saves You For Eternity. Receive Freely, His Grace, & Love & Mercy.
Then Go In Peace, Grow In Grace, Your New Master, Give Him First Place,
Love Him So, With All Your Might. Walk By Faith And Not By Sight,
Trust Him In Your Darkest Night, And Be True In What You Think, Say Or Do.
Keep Looking Up, The Lord Of Lords Is Coming Back With His Rewards.
Work Patiently, He Won't Be Long, But Until Then, In Him Be Strong,
When You're Feeling Down, Sing A New Song,
Give Thanks And Pray, Then Rejoice Every Day.
But the God of all grace, who hath called us unto his eternal glory by Christ Jesus, after that ye have suffered a while, make you perfect, stablish, strengthen, settle you. To him be glory and dominion for ever and ever. Amen. (1 Pet 5:10 -11)